The Making of the Building Buddies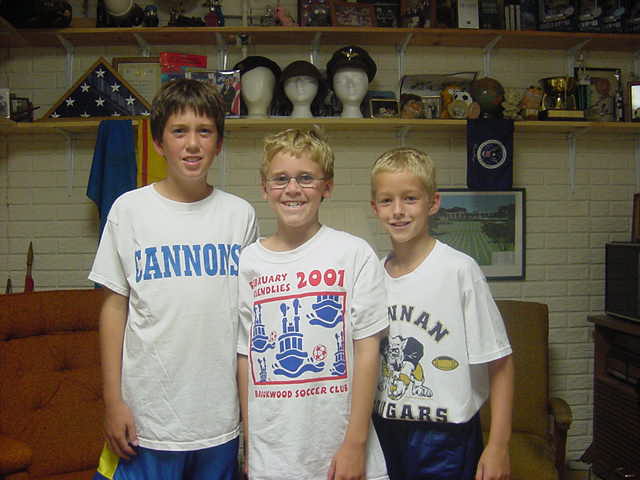 Wuz Up! This Website and the machines were built by: Stephen Quesinberry, Andrew Bellisle, and Josh Stripling. There are many fun and exciting machines to watch on this website. Our machines were built with cars, car tracks, dominoes, skateboards, rubber balls, legos, and etc ….. We hope you enjoy watching our machines.
1. Mashing Mania- The Mashing Mania Machine ( The M.M.M. ) was the first machine we built. It was constructed in Stephen's room. It took us about 6 hours to finally get it to work. We used an amount of twists, turns, and down hill places to make a fun and exciting track for our viewers. This track is possibly the best one we've made. The object of this machine is to knock all the army men down. From the makers of the building buddies we hope you enjoy the fast riding Mashing Mania Machine.
2. The Swinging Swamper- This track starts off with a string tied to the ceiling. On the end of the string is a play fence that knocks some blocks down. The object of the machine is to get the ball in the toy bucket. To know about the rest your just going to have to watch the clip. To do this click on "The Swinging Swamper". We hope you enjoy our second machine.
3. Domino Disaster - This was built to be very short but the action at the beginning causes a great amount of dominoes to be knocked over. Surprisingly this machine worked on its third time. That was the object of this machine. If you don't watch this one you might not be sorry but if you don't watch the next one you'll miss out on a lot.